As a Truist Financial Foundations student, you're eligible to compete for the chance to win a scholarship! Write an essay to showcase what you learned from the digital lessons and how you will apply your new knowledge beyond the classroom.
Prizes
Winners are encouraged to use the funds to help cover costs associated with pursuing higher education or career.
Write an essay
Use what you learned from the digital lessons to answer one of the below prompts.
Complete the form
Submit your entry using the entry form at the bottom of the page.
Answer one of the below questions.
Imagine you were awarded $3,000 tomorrow. How would you use that money to accelerate your academic or career dreams? Using what you have learned from the Truist Financial Foundations course, build a financial plan for this funding that will guide your spending.
Tell us a story about how you've connected what you've learned in Truist Financial Foundations to your life beyond the classroom. Please share a specific example. 
Who do you plan to help with the knowledge and skills you learned from Truist Financial Foundations? What impact will this information have on their financial future?
All entries must be 500 words or less.
Deadlines
Winners will be selected in both the fall and the spring semesters. Submissions must be received for the fall semester by January 7, 2024 and by May 6, 2024 for the spring semester.
"The Truist program has supplied me with the skills and mindset necessary for planning ahead. Having adopted a more proactive stance for the future, I'll be better prepared for whatever challenges life may throw my way, throughout and beyond college."
James Sun
11th grade student, 17 years old
John Paul Stevens High School in TX
"I am grateful to have taken these modules. Because of Truist Financial Foundations, I took action in finding the most practical art college and saving for it. Knowing the possibilities of federal loans and other monetary aid drove me to schedule meetings with officers at the Ringling College of Art and Design, a more affordable art school."
Alex Driskell
12th grade student, 18 years old
Goose Creek High School in SC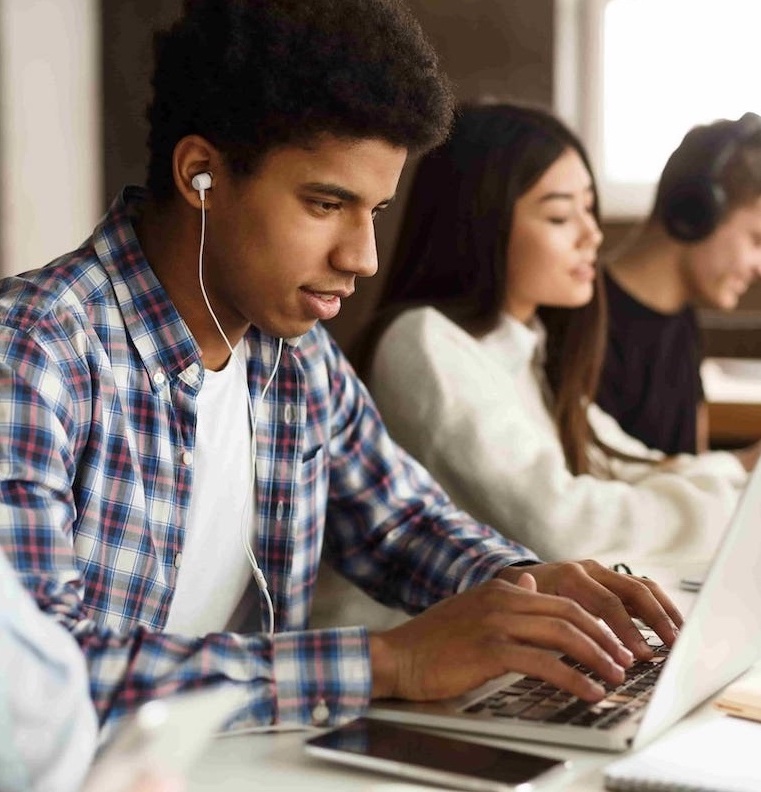 Complete this form to enter