Personal finance is deeply personal.
Every financial choice is an important building block for your financial future, and all too often, we feel we must make these decisions alone.
The Truist Financial Foundations Scholarship Contest challenges you to start a conversation around money management. Take what you learned from the digital personal finance curriculum and share it with someone in your community.
Prizes
All prizes will be awarded in 529 gift cards. Winners will be able to use the prizes toward their educational pursuits.
Express your knowledge
Use what you learned to answer the below prompt and upload it in step 3. Express yourself through an essay or art!
Complete the form
Submit your entry using the entry form at the bottom of the page.
Answer a question by submitting an essay or art.
What lessons
will you share?
Who do you plan to help with the knowledge and skills you learned from Truist Financial Foundations?
How will spreading this information positively impact your community?
If you write an essay, it must be 300 words or less. If you are submitting a piece of original artwork, please submit a PDF or JPEG file - your interpretation of artwork is up to you! All entries must be received by May 6, 2022.
"The Truist program has supplied me with the skills and mindset necessary for planning ahead. Having adopted a more proactive stance for the future, I'll be better prepared for whatever challenges life may throw my way, throughout and beyond college."
James Sun
11th grade student, 17 years old
John Paul Stevens High School in TX
"I am grateful to have taken these modules. Because of Truist Financial Foundations, I took action in finding the most practical art college and saving for it. Knowing the possibilities of federal loans and other monetary aid drove me to schedule meetings with officers at the Ringling College of Art and Design, a more affordable art school."
Alex Driskell
12th grade student, 18 years old
Goose Creek High School in SC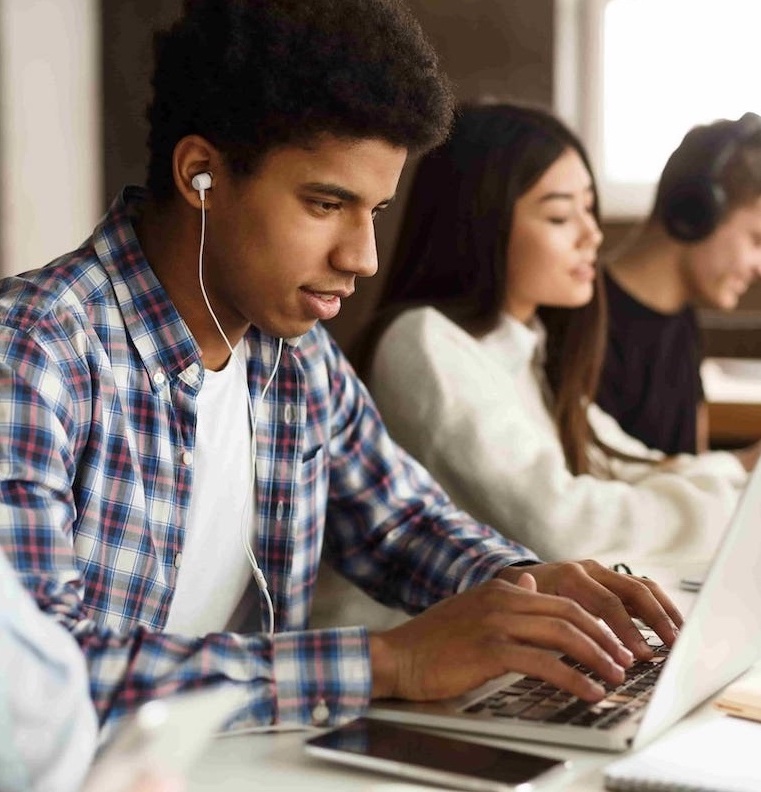 Complete this form to enter.